Who are we ? Well...we can tell you that Crise-Up is a great company !
Our work means we are open-minded. We understand organisations and the events that affect and disrupt their everyday work. Only the extensive experience, shared knowledge and multi-disciplinary skills of our teams and agents provide us with the resources to succeed in our missions.
As informed and experienced professionals, Crise-Up employees will find the counterpoint to their impressions in real situations and their factual explanations, to extricate the natural impact of relevant, effective and also fair actions. At Crise-Up, we are proud of and bolstered by our different careers and our many experiences. They give us a broader vision, finer understanding and keener pragmatism, making us more effective to help you manage your human crises.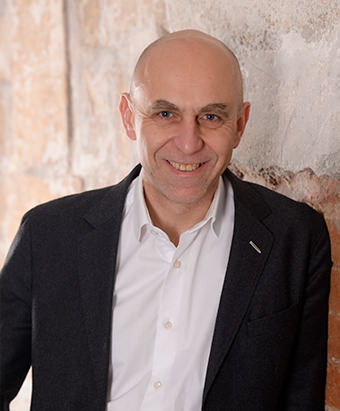 David Gentilhomme
General Director
Co-founder of the International Institute of Human Crisis Management, David supervises the different departments. Specialised in crisis management, personal and property protection, he is involved in training and consultancy, mainly for the Human Risk Prevention Department. A lecturer at Poitiers University's Industrial Financial and Insurance Risk Institute, David is a graduate of Bordeaux Institute of Political Studies, with a BA in Economics and a DEA in Contemporary History.
+33 (0)6 14 80 28 84
This email address is being protected from spambots. You need JavaScript enabled to view it.
Linkedin
Olivier Maillot
Mission Director
Olivier Maillot is specialised in managing complex situations, relational crises and aggressive and violent phenomena in organisations. Formerly in the prison service, he has also worked as a Security Manager, specialising in risk prevention for a multinational passenger transport company. Through his various operational and managerial missions, he has developed a unique approach to human crises. Olivier offers a solid, realistic approach to emotionally charged situations.
+33 (0)6 95 77 28 97
This email address is being protected from spambots. You need JavaScript enabled to view it.
Linkedin
Nina Tarhouny
Head of the Sensitive Human Situation Management Department
Nina Tarhouny runs the Sensitive Human Situation Management Department A specialist in psychosocial risks and occupational health and safety law, her multi-disciplined expertise guarantees understanding of different social and organisational issues. She provides prevention solutions to help re-establish a productive and healthy work environment. A law graduate and soon to receive her law PhD from the Interdisciplinary Research Institute for Social Challenges (Paris 13, EHESS, CNRS, INSERM), Nina also has a Masters in Public Health from Paris Descartes University and is certified in Professional Risk Prevention (CRAMIF).

This email address is being protected from spambots. You need JavaScript enabled to view it.
Linkedin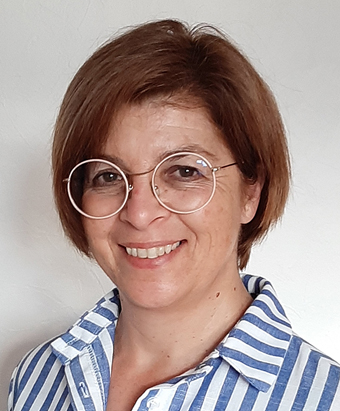 Christine Wingerter
Head of the Psychology Department
Christine is a consultant psychologist and specialises in post-traumatic and professional counselling for large companies and local authorities. She also runs the psychological duty offices for local authorities. Christine is a member of the Côte-d'Or and Saône-et-Loire Medical and Psychological Emergency Unit and a graduate of ULB Brussels with a DESS in clinical psychology, victimology and criminology.
+33 (0)6 15 21 17 83
This email address is being protected from spambots. You need JavaScript enabled to view it.
Linkedin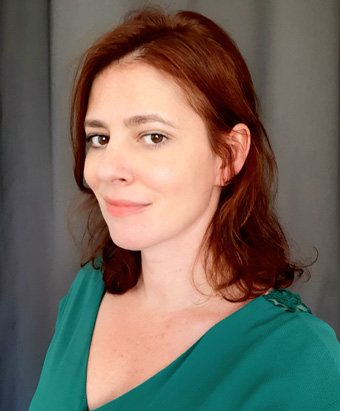 Elodie Christophel
Head of the Psychology Department
Elodie is a consultant psychologist and works in post-traumatic and professional counselling. Our representative psychologist with our key accounts, she also manages our permanent psychological telephone support.
Elodie is a graduate of Paris VII University with a DESS in clinical psychology and psychopathology and is certified as a psychological debriefing counsellor.
+33 (0)6 81 06 42 34
This email address is being protected from spambots. You need JavaScript enabled to view it.
Linkedin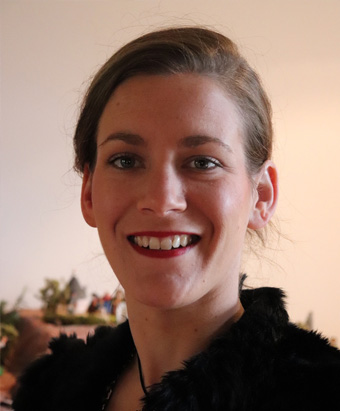 Isabelle Ernault
Head of the Psychology Department
Isabelle is a clinical psychologist and supports employees of large companies during sensitive human situations or crises.
She is also responsible for development at Crise-Up and helps develop tools and skills in human risk prevention.
Isabelle is a graduate of Paris V University with a Masters in clinical psychology and psychopathology. She also has a certificate in Criminological Science from Paris II Criminology Institute.
+33 (0)6 71 60 25 85
This email address is being protected from spambots. You need JavaScript enabled to view it.
Linkedin